Reviews
Just a few of the things our fantastic clients have said about us.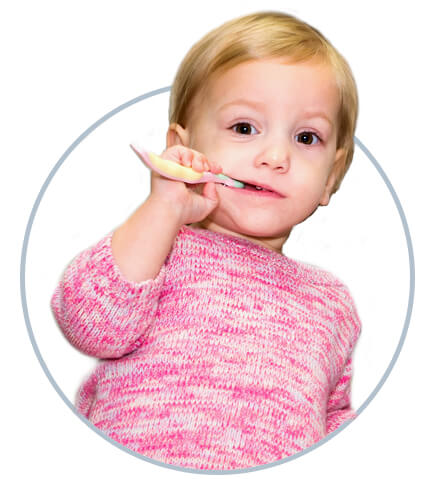 Best dentist and employees that I have had anywhere in my lifetime of experience, and I will be 70 in 5 months.
I appreciate how well run the practice is and how technologically forward it is. The staff are great and I feel like my dental health is in good hands. Thank you!
I always enjoy coming in. The professional nature of the staff does not get in the way of having fun and making it an enjoyable experience.
Our family is extremely happy with the great service of Dr. Buschel and his team. Heather runs a tight ship; very organized, friendly and professional. Christine is amazing as a hygienist… everyone there is excellent at their jobs and patient satisfaction and care is evident. Dr. Buschel cares about his patients and adheres to specific requests by each individual. Thanks to all at Springfield.
Best dental care ever. Thanks to all.
Dr. Bushel and Kristen did an excellent procedure on my 3 front teeth and I really can't see what Darren did as the fillings blend in with the tooth itself. My teeth not only look better but they feel better.
I have had crowns before this one, but I have never had one with as little pain or discomfort as this one & with as much care & preparation as this one! A great experience actually, which will make future crown appointments much less dreaded. My thanks to all involved!
Great job! I travel over 900km for my visits. Well worth the trip. Get staff and Dr. Buschel does amazing work. Keep it up!
I'm very happy with all of my experiences at your clinic. Everybody is lovely, knowledgeable and professional, and I can feel their concern for my health and comfort.
Awesome service as usual!! Everyone there treats me like family.
Always grateful for your understanding of a person who is OVERLY nervous but makes things easier for you to know .. and I am pretty impressed I did not need anything to calm down!
Excellent professional and considerate attention, by all staff, in addition to staff being very understanding and doing a "perfect Job". Needless to say I have no concerns and are very happy to recommend the dentistry/staff to friends and acquaintances.
I am no longer terrified of going to the dentist and have total faith in the recommended procedure and follow-up work. Thank you.
The team at this dental office are all fantastic caring professionals. I would not hesitate to recommend this office to family, friends, and co-workers.
I am 200% satisfied with Springfield Dental Centre. As a child I had very frightening experiences with dental care. Since attending Springfield Dental Centre over the past 8 years my dentist phobia has disappeared. Thank you Dr. Buschel.
Thank you for all of your great service 🙂 I appreciate your willingness to work with my anxieties more than you could know. I love all the ladies there and really enjoy coming in for a visit…I mean, cleaning.
Springfield Dental Center is a very professional and caring establishment! Highly recommended for anyone who cares for their mouth! And Dr. Buschel IS the best dentist in Kelowna, he is one of the rare ones that DO care!
I LOVE, LOVE, LOVE my dentist and ALL his staff.
Springfield Dental Centre puts you at ease the moment you walk in the door and right thru your appointment. I would absolutely recommend this office, and have.
I've enjoyed more than a decade of excellent advice, successful implants and skilled dental maintenance.
I want to tell you about my 4 year old daughter. When my other daughter was at the dentist a while ago, Kendra was very upset that it wasn't her turn. When I told her last week that she was coming to see the dentist, she cheered. You know that you have a great dentist when your 4 year old is very excited to be going. Thank you for giving her something to look forward to.
Dr. Buschel is an amazing professional! Great dentist. The staff are so wonderful, they make you feel like your coming through the door is special. Keep up the good work!
I once had a fear of dentist and then I met Dr. Bushel and his team. I have been there for years now and am still so happy with no fear. They are also very accommodating. I highly recommend Springfield Dental Centre!
My dentist and his team are the BEST!!!